I've been trying to squeeze in as much business as possible before the baby comes. As you may imagine, juggling family and work has led to some pretty packed weeks lately! I've become something of a pro at being prepared to face hours on end of commutes and conference calls. Today I'm sharing my expert tips on packing a busy day bag.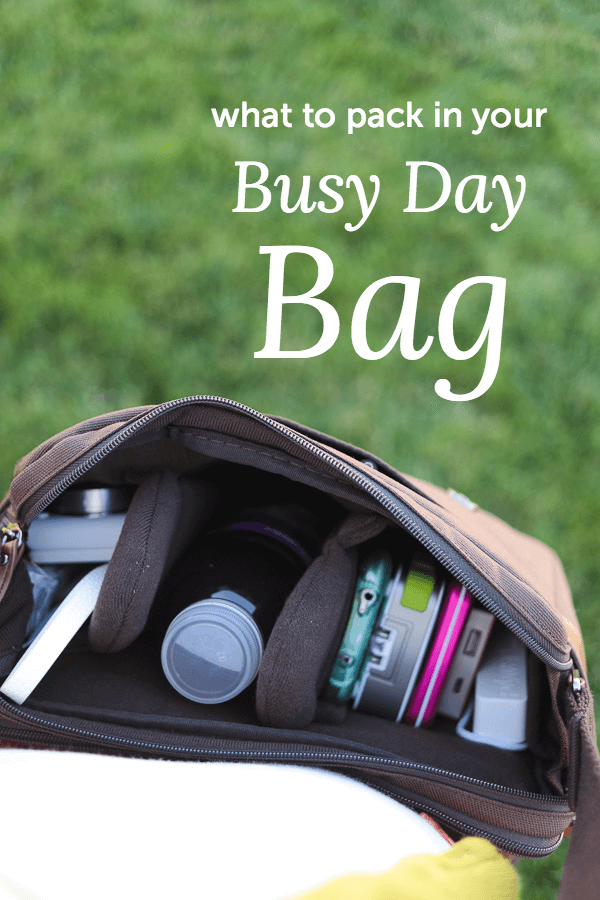 I have an awesome compartmentalized camera case that I use for corralling everything together when I'm not toting lenses around. It came in particularly handy this past weekend at an industry conference.
I keep my busy day bag on the kitchen table to remind myself to get it prepped after I eat breakfast.
This particular day, I was headed out to BlogHer. I was facing hours of driving and writing. After all that, I had to handle meetings and be prepared to network with potential clients at a cocktail hour. Talk about nonstop. This is what my busy day bag typically looks like during conferences.
Beauty basics: sunscreen, lip balm and eyedrops
Technology: camera, cell phone and backup power bricks
Wallet necessities: credit cards, tipping money, business cards and a pen
Fuel to keep me going: a granola bar and a vitaminwater®
vitaminwater® is especially ideal for maintaining energy levels while I'm pregnant, without a bunch of caffeine. I like to stock up on the bonus packs at Sam's Club and bring a bunch along for my conference roommates. As you can imagine, I'm everyone's favorite roommate. Bribery works! The drinks keep me hydrated while I'm running around, and I appreciate that they're naturally sweetened so I don't have to stress about chemicals. It's helpful to have something to keep my going during my travels…
…or to revive me as soon as I've splayed across my hotel bed. My favorite flavor of vitaminwater® is the aptly-named "revive" fruit punch. It features a host of B vitamins and potassium to help buoy my energy when I'm starting to drag.
So even after ALL THAT, I still have the stamina for a quick change and an after party.
What's in your busy day bag?
This is a sponsored post written by me on behalf of Coca-Cola. All opinions are 100% mine.