If you asked me what we need more of in the morning, I would say time. Wouldn't every mom say she needs more time? God, I'm such a cliche.
If you asked my kids, they would say that they need fruit. More fruit. ALL the fruit! They wake up every day asking for breakfast, "Bananas. Blueberries. Strawberries, please?"
Or as my one-year-old translates it, "Nana. Nana. Bewwy! Bewwy?"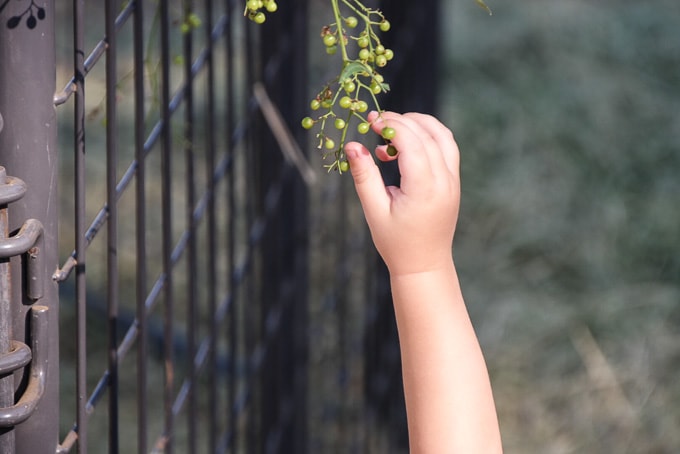 We have over a dozen varieties of fruit growing on our property. I'll be honest: I don't even know what half of these trees are. But we eat from them. And we haven't died yet or had any severe bouts of food poisoning. So that's a good sign.
I love autumn, but the one thing that really bums me out about this season is that fruit stops being quite as plentiful as usual. The figs fall rapidly around our property and then we go from berries and pears to apples and squash, which aren't my kids' favorites.
But we explore a wide variety of fruits in a plethora of packaging all throughout the year: fresh, hand-picked, dried, frozen, processed and ready-to-eat. You can never have too much fruit.
Toaster Strudel shares our passion for fruit, so we've teamed up with them to spread the word about MORE FRUIT! To celebrate that they now have even more fruit in their pastries, Toaster Strudel brought the popular Fruit Ninja app to real life here in SoCal on August 13th at The Grove in Los Angeles. World-renowned swordsman Iso Machii sliced apples, berries and watermelons tossed his way.
Fans were treated to Toaster Strudel samples and fun entertainment options such as playing Fruit Ninja on Kinect systems, posing for photos, face painting and giveaways! Check out the post-event video here:
Have you played Fruit Ninja lately? My boys are obsessed with dicing all the fruit that pops up, and they're pretty stoked about the new option to complete Fruit Ninja in-app missions for Toaster Strudel incentives. Check out more details on the Toaster Strudel Facebook page.