This is a sponsored post written by me on behalf of Asurion.
My phones like to think that they are aquatic beings. They're not. I can tell you this from the plethora of "water damage" speeches I've gotten standing in line at my wireless company's storefronts attempting to get a replacement. Damn you, little red indicator dot!
I remember one instance where the water seemed particularly vengeful. It was hell-bent on getting me. My sister and I were visiting friends in Kauai, hanging out at one of the calmest beaches on the island. No surfers. No scary waves. We just wanted to take a quick dip and get some sun.
A particularly strong rip tide had other plans. We got caught up in one of the meanest, yankiest bastards of water fury I've ever witnessed. For well over half an hour we struggled and spluttered together. I said audible prayers of thanks for our years of ocean experience as we kept swimming, swimming, swimming parallel until finally bursting, breathless and exhausted and stumbling to close the gap back to our beachside setup. Blankets and snacks and electronics were a welcome sight.
"OMG," I texted Nate, digging my toes into the warm sand and embracing the fuzzy, sleepy feeling settling into the base of my neck. "We almost died. The waves here hate me."
The words were barely on the screen when I looked up from my distant, cozy spot on shore to see an enormous wall of water pummeling my way.
A rogue wave.
My mouth gaped open in surprise just in time to be filled with salty sea that yanked my phone out of my grip, pulling at my suit, reclaiming our picnic baskets and boogie boards.
Touche, ocean. Touche.
Startled beach-goers around us clutched feverishly at the remains of their setup and a couple locals smiled and shook their heads warily. "Makai! The ocean has it out for you, haole."
My sister (who has even worse luck with phones than I do) had phone protection through Asurion and immediately got her phone replaced. I was shocked that they'd replace her phone for pretty much any reason, including theft, drops and water damage. I, on the other hand, had no coverage. I got to revert back to the days of flip phones for a couple months while I scrounged together enough cash to get a new, acceptably intelligent phone.
"You live in LA!" she insisted. "You NEED coverage. Cell phone theft makes up 30% of robberies in major cities." This is one case where my little sister was teaching me a thing or two.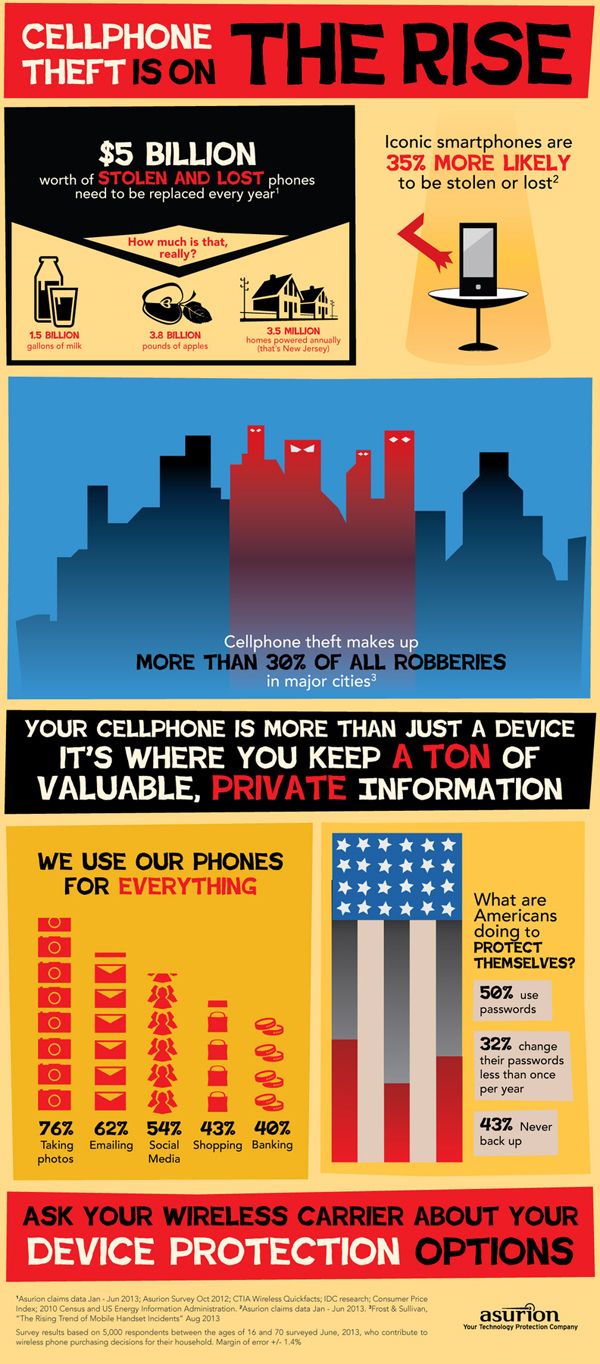 Touche, sister. Touche.
For more information, visit http://on.fb.me/XB9MF0. This is a sponsored post written by me on behalf of Asurion.