Do you ever get those eye makeup palettes and have no idea what to do with them? I always find myself using the same two or three colors over and over again. So many colors, so little time! Don't worry. This romantic eye makeup tutorial takes advantage of no less than five of those shimmery little makeup pods.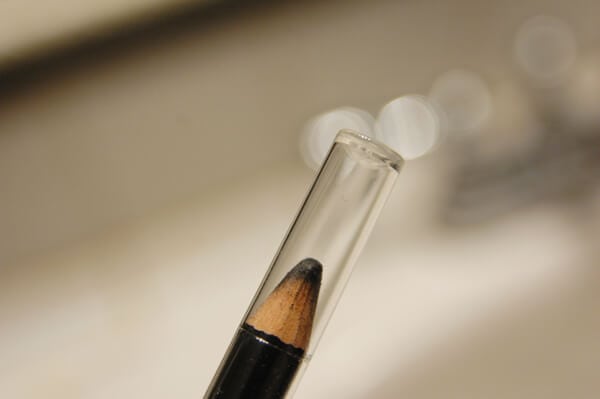 For this romantic eye makeup tutorial, I used the Beautiful Creatures palette from Pur Minerals. I love Pur Minerals' powerful shadows that pack a ton of color with minimal effort. This palette in particular is perfect for a romantic look, filled with deep purples and shiny dark browns.
Romantic Eye Makeup Tutorial
Start with primed eyelids and curled lashes.
Apply a neutral color across the entire eyelid with a sponge brush.
Add a light color to the inner half of the eyelid.
Next, add your brightest pop of color to the outer half of the eyelid.
Your second darkest color goes in the inner crease about 3/4 of the way to the outer crease of the eyes.
Dab your darkest color in each corner of your eye. Work this color along the outer crease of your eye until it meets the second-darkest color that you applied to the inner eye crease.
Blend from inside to outside.
Apply a thick line of eyeliner along the outer half of the upper and lower lids.
Blend. Apply mascara.
These are all of the colors I used, from start to finish.
I know I look a little bit tired. The baby hasn't been sleeping all that well at night, so we're kind of run down around here right now. I didn't get out of my pajamas today, but I did manage to do my eye makeup to bring you all this awesome romantic eye makeup tutorial! We'll call that a win.