Welcome to the twenty-fifth edition of Teach Me Tuesday! Here are some of my faves from last week.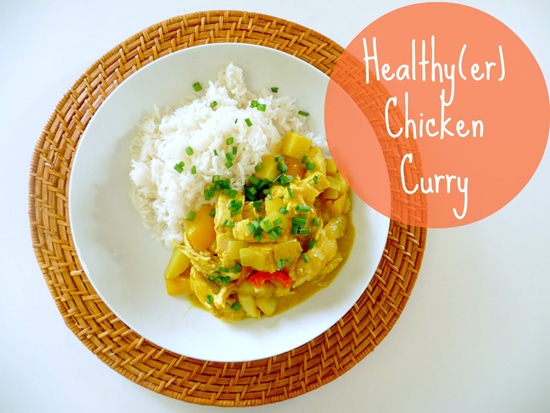 I have a bit of an obsession with curry. It's such an instant flavor picker-upper, it can take any meal from "blah" to "waahoo!" with just a few dashes. Check out this recipe for Healthy, Gluten-Free Chicken Curry from Jessica of Domestic Bliss Squared.
I really need a vinyl machine. Yes. NEED. Look at this adorable Customized Nightlight that Ashley from Cute as a Fox made with her Silhouette! Custom nightlights for my boys would be the perfect touch in their new ship-themed room.
It has been SO hot here. Nate ran to the hardware store the other day and came back with a ton of PVC pipe. A couple hours later, he had created the most adorable sprinkler for Some Boy to run through! He promises he'll blog about the project soon, but we all know it may take him until NEXT summer to actually get around to it. So I was pretty stoked to see this DIY PVC Pipe Sprinkler tutorial from Katie at The Crafty Blog Stalker that details it all!
I'm not sure what a mud bar is, but it sounds dangerous for my waistline. Like a mud pie in bar form. Add some Peanut Butter Oreos to the mix like Cathy of Lemon Tree Dwelling did and you've got a drool-worthy Peanut Butter Oreo Mud Bar. Excuse me…I need to go turn on my oven now.
I wish I had more time to sew and write things down and collect cute pens, because this Padded Portfolio from Kim at Windsor and Main would be the perfect, adorable accompaniment for my life. The organized person inside of me (the one underneath all the clutter) is squealing with giddiness at the prospect.
If you were featured, feel free to grab a button to show off. And then…on to the party!
Party Rules:
I would love it if you'd post a link back somewhere on your site or within the post you're linking to Someday I'll Learn so that other people can learn about the party (you can grab that awesome button below if you feel so inclined.)
Please visit other's links and show them some appreciation.
Please link to a specific project, craft, recipe, etc – something we can learn from! Don't link to Etsy shops, giveaways or your home page.
By submitting a picture, you state that you own or have permission to post that picture.
By linking up, you grant SomedayIllLearn.com permission to feature your photos in next week's link-up