My alma mater was recently flooded by a 93-year-old broken water main.
Jumping on board the panicked buzz, many of my Facebook friends starting sharing a fundraiser from UCLA requesting donations for "flood relief." To be honest, it seemed both insulting and naive. I posted a comment asking why my public university was asking for handouts from its (more likely than not broke) recent alumni. I asked why they used the same imagery in their ploy that is commonly seen in relief campaigns for starving children without water in war zones or post-tsunami and nuclear meltdown Japan.
News reels of students on campus showed the scholars swimming, playing and even boogie boarding in the water.
My commentary pointed out that the water district and city had responsibility in the matter, and financial liability. Moreover, the university surely could not have operated publicly without insurance (something every alumni now should be well acquainted with due to our current president).
One commenter suggested I was "shaming" the university or "making them feel bad." My criticism, he said, made people less likely to help.
I bit my tongue. Well, I should say I…held back my fingertips. To be honest, I would love to have said, "Duh. I don't want my fellow alumni giving to a cause like this when it's already solved." I wonder what they would think after realizing the Chancellor would be standing there holding an unnecessary million donated dollars just after the insurance company wrote a check for the whole thing. As far as the "shaming" comment, well, other than the fact that no one was specifically mentioned, I say tough cookies. I hope I can disagree with a public leader without someone saying my opinion is "shaming." It was a rough year back in 1776 when we last discussed this matter.
There are no trophies for participation in the real world. Despite the popular opinion of many parents today, this is a lesson I WILL pass on to my three sons.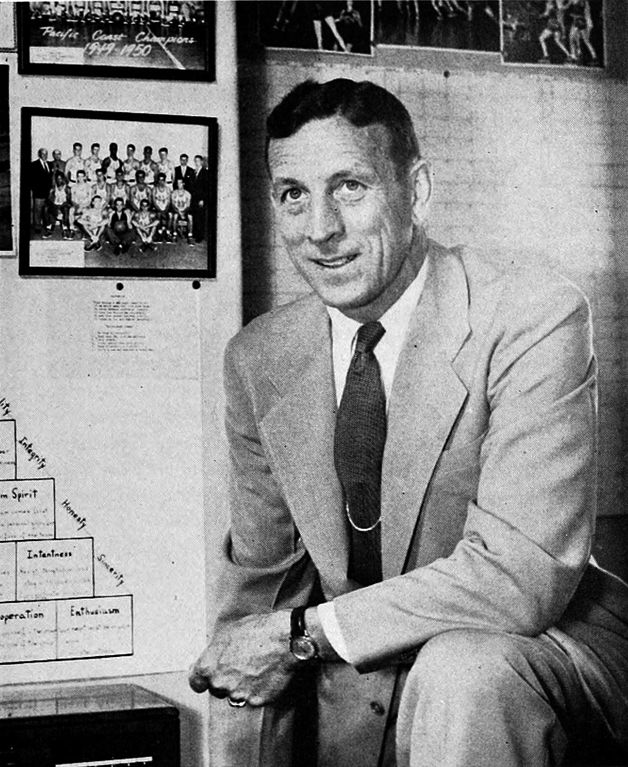 John Wooden once came and spoke to my football team and I at UCLA to share his knowledge. His memory was astounding…and apparently, baffling…as one of our running backs foolishly asked aloud, "How do you remember so much stuff? You're so old!" I realize in retrospect he probably had not processed the whole question before asking and was visibly embarrassed. Wooden graciously let him off easy and replied, "Because I never stop reading."
He was also kind enough to leave us with a few bits of his acquired wisdom.
So to the subject of a disagreement with policy or opinion, what would Wooden have said? In 1947, John Wooden refused a national championship tournament invitation by the National Association of Intercollegiate Basketball (prior to the NCAA's establishment) because he disagreed with their policy. NAIB banned black athletes and Clarence Walker, one of Wooden's players, just so happened to be black.
I'll leave off with another quote that I find appropriate. This one from myself because…well, it's my blog, and I can do that.